Seguro Childcare
Week commencing 28th Feb is world book week with official world book day being Thursday 3rd March 2022 .
The time of year when children are encouraged to think about their favourite storybook or character and attend school dressed up as that character for the day. As parents we either love it or dread it.
When they finally decide on the most complexly dressed character possible, us parents have the task of working out how we are going to make them look remotely like them without hiring a professional seamstress to create the costume!
I remember one year when my daughter decided she wanted to be Medusa! It took me ages making her hair into snakes! She loved it though.
Although this is a bit of fun for the kids and they love it there is a very important message behind it all.
This is taken from the World book day website
'World Book Day is a charity on a mission to help change children's lives by making reading together and reading for pleasure a habit for life.
Reading for pleasure is the single biggest indicator for success in life, more than family circumstances, educational background, or income (Organisation for Economic Co-operation & Development).
Sharing stories together for just ten minutes a day will encourage a love of reading and it's fun for everyone! You can read together anywhere and everywhere, from breakfast to bedtime! In the park, on the train, on the sofa, on a plane – reading and sharing stories can happen anywhere at any time.'
There are many ways in which you can encourage your children to read at home, here are just a few suggestions
1) Make it fun. Reading should be an enjoyable experience for both you and your child.
2) Use different voices for characters, use facial expression and body language as you read the story and encourage your children to join in with the repetitions.
3) Allow your child to ask questions, even if it means they are interrupting the story. It shows they are listening and interested.
4) Ask your child questions about the story and characters, talk about what they may be feeling or what do they think they should do next etc.
5) Even if your child is able to read it is still a really lovely shared time if you occasionally allow them to just listen to you reading out loud to them.
6) Vary what they are reading eg. Give them a shopping list to read for you while doing your weekly shop, ask them to look out for signs that say a particular word that may give you a direction for example 'look out for the word Beach on the road signs'
7) Play games that involve making connections between pictures, objects and words, such as reading about an object and finding similar things in your home. You could organize treasure hunts related to what you're reading or go on a bear hunt when you are out for a walk.
8) Enjoy reading yourself, let your child see you reading and enjoying it weather it's a book, magazine or newspaper.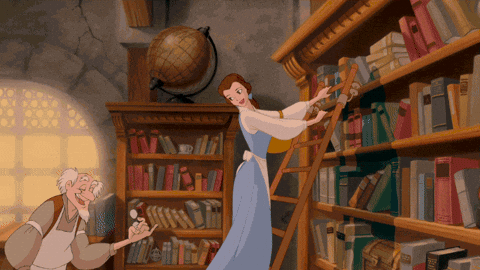 I hope you find this useful, If you would like more information on World book day visit www.worldbookday.com
Happy Reading
Love
Lynn x